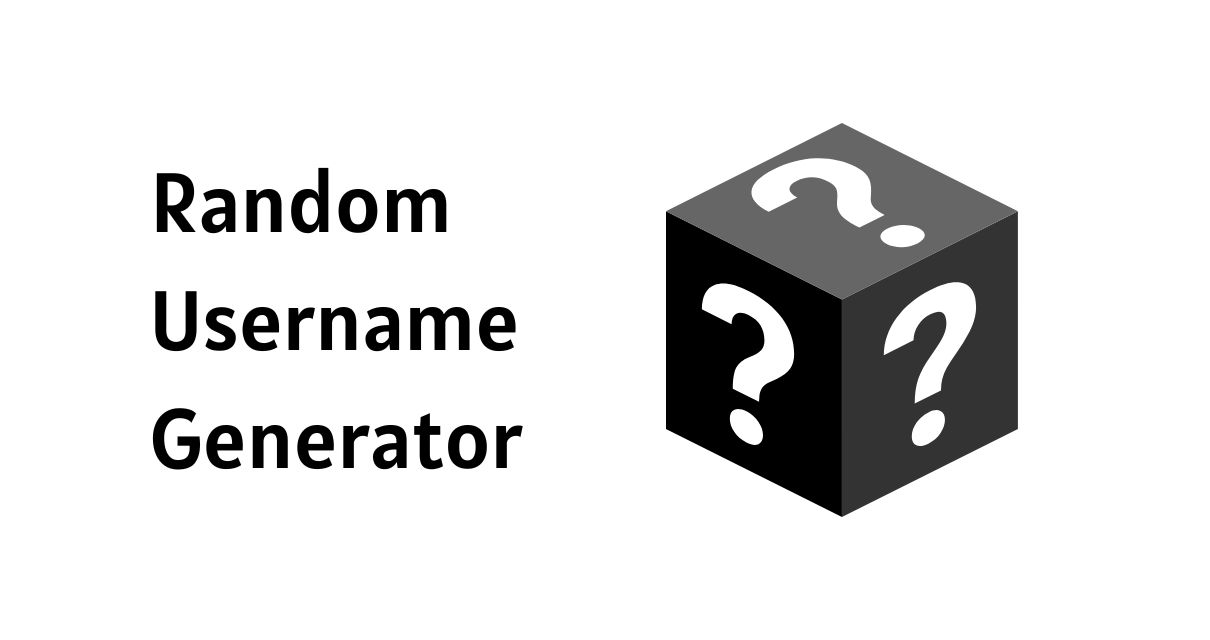 Frustrated with username availability issues? Wondering if you'll ever find a name that truly stands out? Say goodbye to your worries, because our Random Username Generator is on a mission to gift you with usernames that shine like stars in the digital galaxy. Are you ready to embark on a journey of endless inspiration and originality?
How to use Random Username Generator?
Using the Random Username Generator is easy:
Enter your name in the box.
Wait a few seconds, and you'll see hundreds of random US,UK male and female names.
Choose any name you like and click to copy it.
If you want more options, click the "Load more names" button."
Benefits of using Random Name Generator
Using a Random Name Generator can offer several benefits:
1. Creativity and Inspiration: The generator provides a vast pool of unique and diverse names, sparking creativity and inspiration when coming up with usernames, character names, or aliases.
2. Time-Saving: Instead of manually brainstorming names, the tool quickly generates numerous options, saving you time and effort.
3. Anonymity and Privacy: When you need to remain anonymous online or in certain situations, the Random Name Generator helps create pseudonyms that protect your identity.
4. Security: For online accounts or gaming profiles, using randomly generated names can enhance security by making it harder for others to guess your real name or personal details.
5. Variety: The generator offers names from different regions, cultures, and genders, allowing you to explore and choose a name that suits your preferences or the context you need it for.
6. Fun and Playfulness: Experimenting with random names can be enjoyable, especially when creating fictional characters or usernames for games and social media.
7. Avoiding Name Clashes: In crowded online platforms, the generator can help you find a unique username to avoid conflicts with existing users.
8. Testing and Prototyping: In creative projects, such as writing, game development, or design, random names can be useful for testing ideas or prototyping characters.
9. Language Learning: If you're learning a new language, the generator can provide exposure to a variety of names, helping you become familiar with different linguistic elements.
10. Eliminating Bias: When creating randomized lists or samples, using a Random Name Generator can ensure fairness and reduce potential bias in selection processes.
Overall, a Random Name Generator offers a simple, efficient, and entertaining way to explore a world of names and identities that you may not have considered otherwise.
Conclusion
In conclusion, the Random Name Generator is a versatile and valuable tool that brings creativity and convenience to the process of finding unique names for various purposes.
Whether you need an anonymous online identity, a captivating username for social media, or fictional character names for your creative projects, this generator has you covered. Embrace the excitement of discovering diverse names from different cultures and regions, all at the click of a button.
But why stop here? We have even more incredible tools awaiting you! Explore our Reddit Username Generator, Snapchat Username Generator, and Twitter Username Generator, each designed to elevate your online presence and persona. With these specialized tools, you can uncover the perfect usernames tailored for specific platforms, fostering meaningful connections, and making your mark in the digital world.
Don't miss the opportunity to stand out, make a lasting impression, and unleash your creativity with our array of username generators. So, go ahead and give them a try! Your online identity is just a few clicks away from being uniquely and memorably defined. Embark on this journey of self-expression, and see how our username generators can transform your virtual presence into something extraordinary. Happy generating!

Frequently Asked Questions
What is a Random Username Generator?
The Random Username Generator is an online tool that generates random usernames, aliases, or names based on various parameters, such as gender, region, or language. It provides users with a diverse and extensive list of unique usernames to choose from.
Can I specify the type of usernames I want to generate?
Yes, the Random Username Generator often allows users to customize the results. You can choose the desired gender, select a specific country or region, and even filter by character length to obtain usernames that align with your preferences.
Are the names generated by the tool safe to use online?
Yes, the names generated by the Random Username Generator are typically safe to use online. Since they are randomly generated and not associated with real individuals, using them can protect your privacy and personal information.