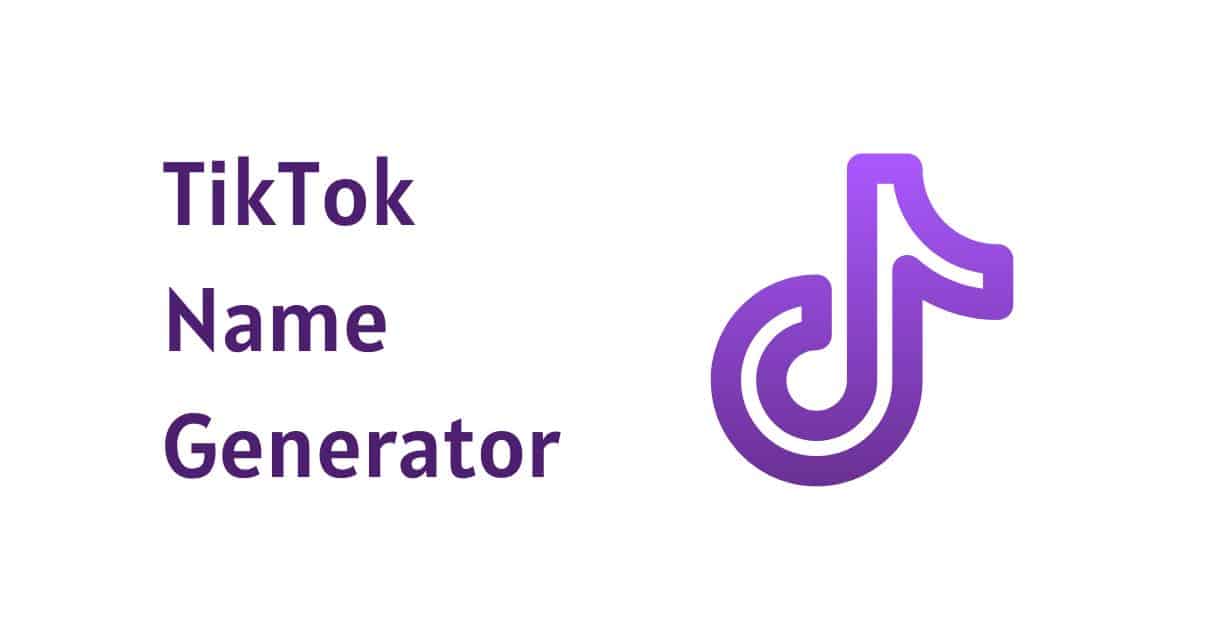 Seeking a TikTok stylish name that sparks curiosity, instantly grabs attention, and leaves a lasting impact on viewers? Wondering how you can find a name that reflects your vibrant personality and creates an instant connection with your audience?
Get ready to unleash your creative genius with our TikTok Name Generator! Let us do the hard work while you bask in the glory of an attention-grabbing stylish tiktok name.
How to use TikTok Name Generator?
Using the TikTok name generator is pretty straightforward:
Enter your name in the box that says "Enter your name here…"
Wait for a few seconds, 100s of catchy names will be generated.
Click on any name you like to copy.
Click on the "Load more names" button at the end to generate names again.
How to change your name on TikTok?
To change your name on TikTok, follow these steps:
1. Open the TikTok app: Launch the TikTok app on your mobile device and ensure that you are logged in to your TikTok account.
2. Access your profile: Tap on the "Profile" icon at the bottom right corner of the screen. This will take you to your TikTok profile.
3. Go to the settings menu: Look for the three horizontal dots (⋮) or the gear icon, typically located in the top right corner of your profile page. Tap on it to access the settings menu.
4. Select "Edit profile": Within the settings menu, you should find an option called "Edit profile." Tap on it to proceed.
5. Change your name: On the Edit Profile screen, you'll find various fields, including your name. Tap on the name field to edit it.
6. Enter your new name: Type in your desired new name in the provided text field. Keep in mind that TikTok has specific guidelines for names, such as not allowing special characters or excessive use of emojis.
7. Save your changes: Once you have entered your new name, review it to ensure accuracy. Afterward, locate the "Save" or "Done" button (location may vary depending on your device) and tap on it to save your changes.
8. Confirmation: TikTok will typically show a confirmation message indicating that your name has been updated successfully. Your new name will now be visible on your TikTok profile.
It's important to note that TikTok has certain limitations and community guidelines regarding names, so make sure your chosen name complies with these rules to avoid any issues.
Conclusion
In conclusion, our TikTok Name Generator is your ultimate companion in the quest for a captivating and memorable username that reflects your true identity. With its powerful algorithms, it unlocks a world of creative possibilities, helping you stand out and make a lasting impression on the TikTok platform.
But why stop there? We invite you to explore our other name generators, such as the PUBG Name Generator, Reddit Name Generator, and even our comprehensive TikTok Username Generator. Each tool is designed to empower you with unique and personalized names across various platforms, ensuring you leave a mark wherever you go. So, don't miss out on the chance to level up your online presence. Discover the perfect name that resonates with your passions and start making waves today. Visit our website and explore the full range of our name generators. Your journey to a standout online persona begins now!