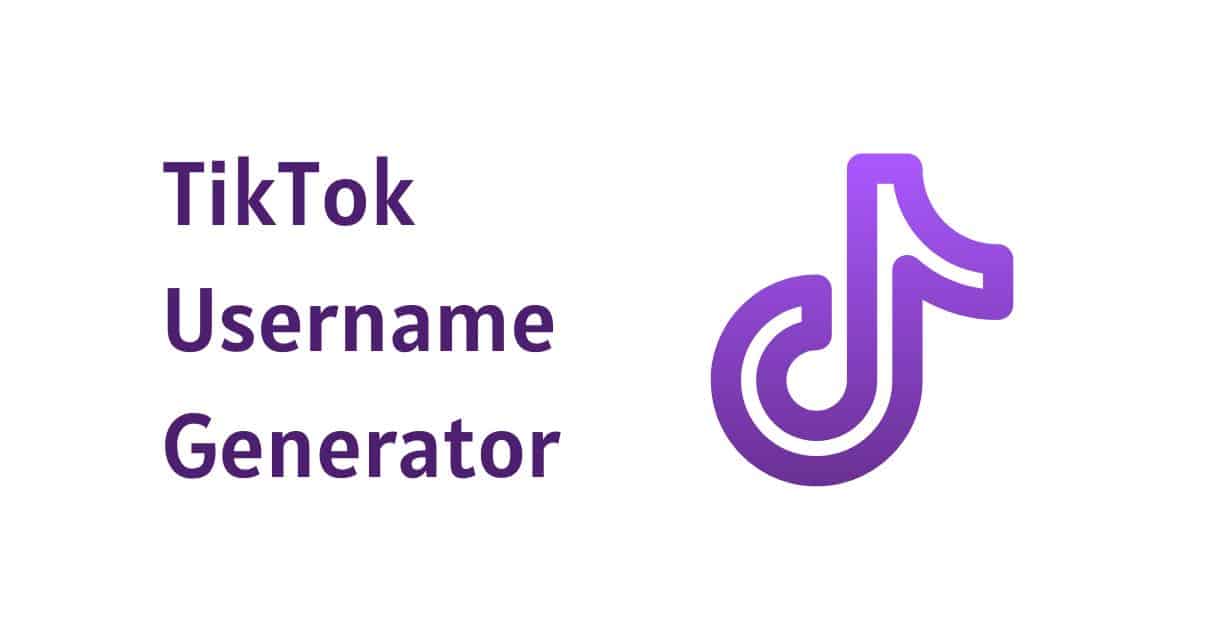 Are you ready to stand out from the crowd and make a lasting impression on TikTok? Wondering how you can find that one-of-a-kind username that will turn heads and make people hit that follow button?
Look no further! Our TikTok Username Generator is here to unlock a world of endless possibilities, ensuring your online presence shines brighter than ever before.
How to use TikTok Username Generator?
It's very simple and easy to use the TikTok username generator:
In the "Enter your name here" box, type your name.
Wait a few seconds, and hundreds of classy usernames will be generated.
To copy any name, simply click it.
To re-generate usernames, click the "Load more names" button at the bottom.
How to change your username on TikTok?
To change your username on TikTok, follow these simple steps:
Open the TikTok app: Launch the TikTok app on your mobile device. Ensure you are logged in to your TikTok account.
Access your profile: Tap on the "Profile" icon located at the bottom right corner of the screen. This will take you to your TikTok profile.
Go to the settings menu: Look for the three horizontal dots (⋮) or the gear icon, usually located in the top right corner of your profile page. Tap on it to access the settings menu.
Select "Edit Profile": Within the settings menu, you should find an option called "Edit Profile." Tap on it to proceed.
Change your username: On the Edit Profile screen, locate the "Username" field. Tap on it and enter your desired new username. Keep in mind that TikTok usernames must be unique and can only contain letters, numbers, underscores (_), and periods (.)—no spaces or special characters.
Save your changes: After entering your new username, review it to make sure it's exactly what you want. Once you're satisfied, locate the "Save" or "Done" button (location may vary depending on your device) and tap on it to save your changes.
Confirmation and waiting period: TikTok will check the availability of your new username. If it's available, your username will be changed immediately. However, if the username is already taken, you'll be prompted to choose a different one.
Notify your followers (optional): If you want your followers to know about your username change, you can create a post or a TikTok video announcing the update. This step is entirely optional but can help your followers identify your new username more easily.
Remember that changing your TikTok username frequently can make it harder for your followers to find and recognize you. It's recommended to choose a username that reflects your personal brand or identity and stick with it for consistency.
Conclusion
In conclusion, our TikTok Username Generator is your go-to tool for finding the perfect username that resonates with your unique personality and helps you stand out in the TikTok community. With just a few clicks, you can unleash your creativity and discover a username that reflects your true essence, setting the stage for viral success.
But why stop there? We invite you to explore our other name generators to enhance your online presence across various platforms.
Check out our Twitter Username Generator to make your tweets shine, our PUBG Name Generator for an unforgettable gaming identity, and our Reddit Username Generator to engage with the Reddit community like never before. Checkout our custom Tiktok Stylish Name Generator for generating 100s of fancy tiktok names with symbols. Let your imagination soar and leave a lasting impression wherever you go. Start generating your perfect usernames today!